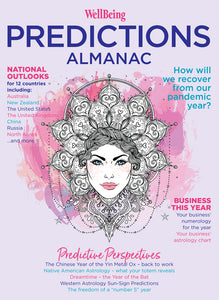 What will 2021 bring you?
NATIONAL OUTLOOKS for 12 countries including:
Australia
New Zealand
The United States
The United Kingdom
China
Russia
North Korea
…and more
How will we recover from our pandemic year?
BUSINESS in 2021:
Your business's numerology for the year ahead
Calculate your business's astrology chart
Predictive Perspectives for 2021:
The year of the Yin Metal Ox — back to work
Native American Astrology — what your totem reveals
Dreamtime - The Year of the Bat
Western Astrology Sun-Sign Predictions
What does a "number 5 year" mean for you?