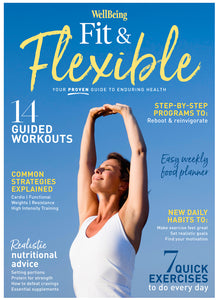 Have you lost your drive for working out?
You may have even given in to the ageing process?
Have you recently looked in the mirror and thought
"Oh no! It's over! I'm too old or too far gone?"
DO NOT GIVE UP!
You have a little spark ready to ignite!
Inside:
14 Guided Workouts

Steps to create daily habits for working out


Fit & Flexible Training Program

Food routine; including portions and food planner

50 daily statements to help you remain Fit & Flexible for life

And so much more!

Additional Information
Year published: 2022
Size: 220mm x 300mm
Pages: 115
Material: made from premium quality paper