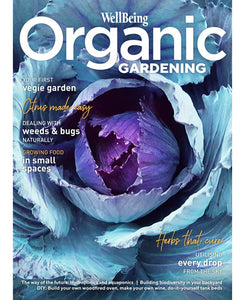 What's inside WellBeing Organic Gardening #1:
Your first vegie garden
Citrus Made Easy
Dealing with weeds and bugs naturally
Growing food in small splaces
And so much more!
ABOUT WellBeing Organic Gardening
Gardening, specifically food gardening, has boomed during the pandemic. WellBeing  Organic Gardener is about growing your own healthy food – the techniques, traditions
and ideas to get started and have a bumper crop.
Additional Information
Year published: 2020
Size: 220mm x 300mm
Pages: 120
Material: made from premium quality Woodfree paper