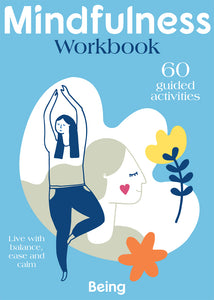 What is mindfulness?

Mindfulness is the practice of bearing witness to the present moment with curiosity, non-judgement and compassion. The beauty of this practice is that you can draw on it in any moment and at any time to support you.

Mindfulness is a state of being that relies on paying attention. By connecting with your senses — sight, sound, taste, smell and touch — you're able to appreciate the moment in its entirety.
This is the art of presence.
Tibetan Buddhist Pema Chödrön once said, "You are the sky. Everything else — it's just the weather." The sky, just like your presence, is always there, but that doesn't mean it's always clear as storms can strike at any point. Your internal storms can feel just as intense as thunder, lightning or hail but the sky — like your presence, your ability to be mindful — is always above (or underneath) the storm, patiently waiting for you to reconnect with it. So perhaps one of the most important things to remember about mindfulness is that your unwavering state of presence (ie the sky) is a constant among the transient nature of weather (ie your thoughts, feelings, actions).